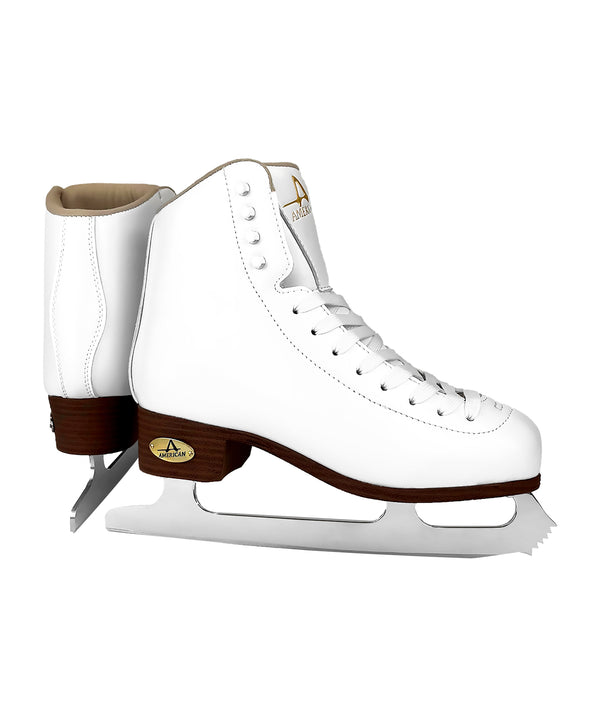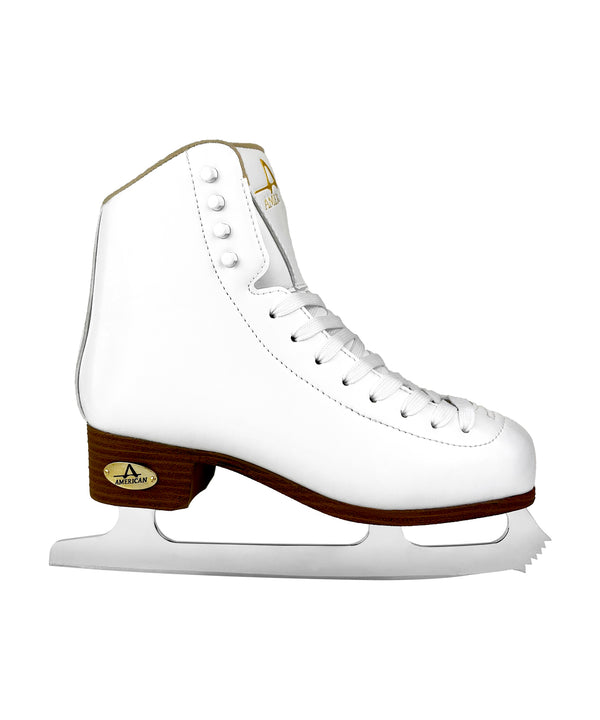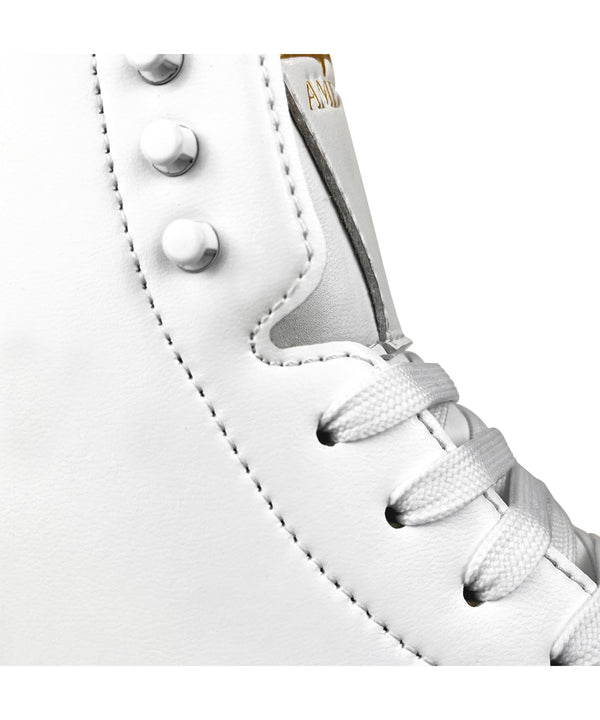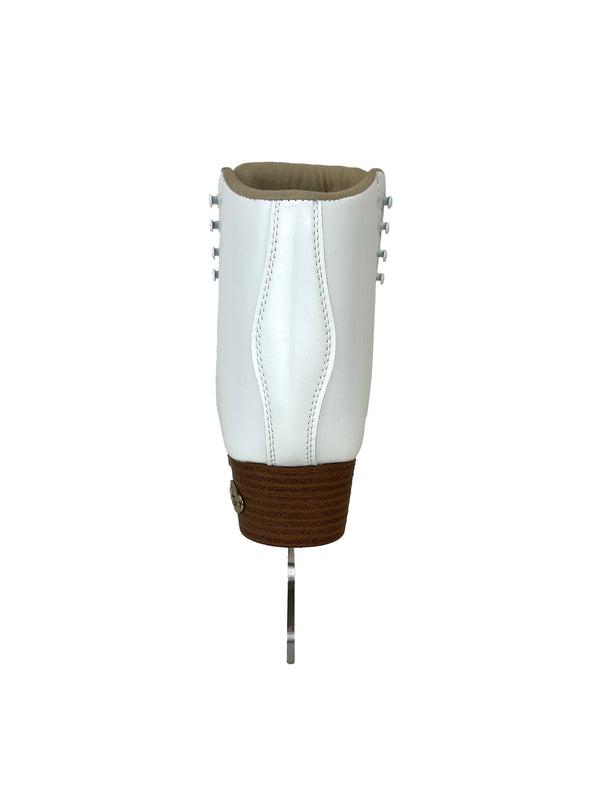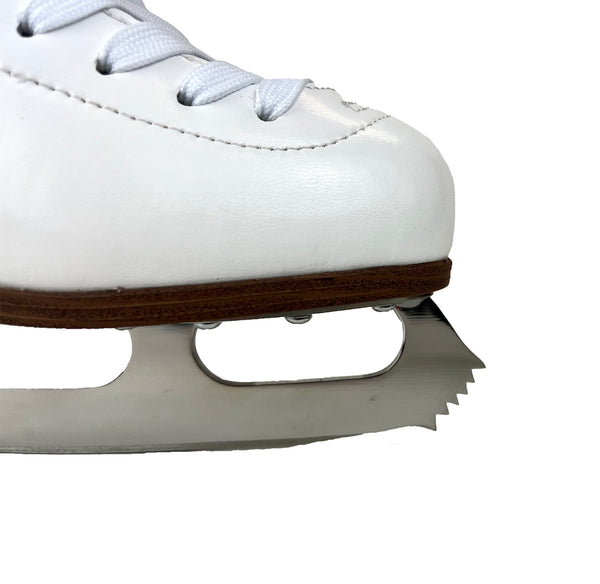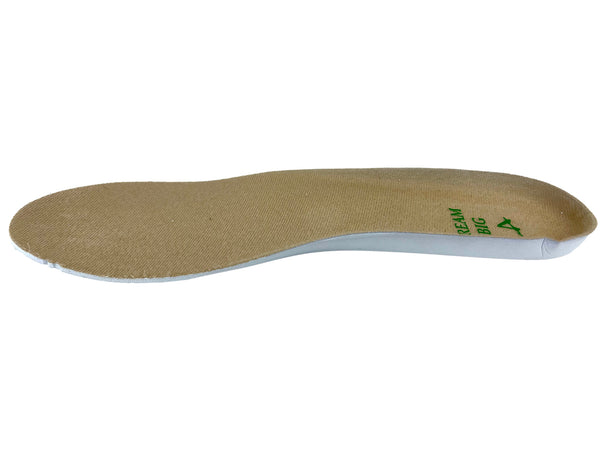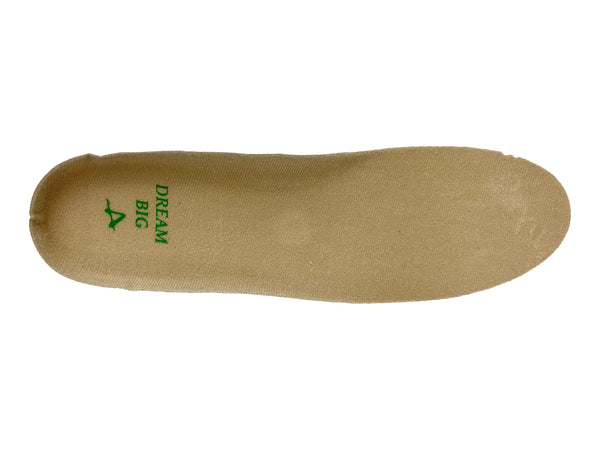 The Dream Figure Skate inspired by Jade stone gives you the wisdom to be able to see past self-imposed limitations. The skate may have the feeling of an ancient sage that is so centered that merely being in its presence creates a feeling of being elevated and nurtured.  
For ultimate performance our boots are designed with stability and lightness, making them ideal for skaters taking skating classes. Our foam-backed tongue and padded soles offer added comfort for long practices and competition.
FEATURES:
Our boots are designed with stability and lightness, making them ideal for beginner skaters looking to develop their skills. The construction of our boot allows skaters to raise their skill level without having to upgrade their boot as quickly.
Our unique lasts allow for a comfortable fit in the toe box and heel areas.
American's high-tech soles are made with ultra modern material giving them supreme comfort and lightness.
The easy lace system allows skaters to tie their skates with ease and give them the stability they need.
American's SAGE figure skate blade is 4.00mm stainless steel with nickel plating.
Customer Reviews
Nice beginners skates
The fitting process and the skates all good. I love the skates!
11/13/2022
Heidi H.

United States
Nice Skate for Inline Skaters
The southern city I live in recently adopted a hockey team which means we have proper ice for public skating! I have been an inline skater since 1990 and was thrilled to have another skating option but knew I would not be happy with rental skates (poorly maintained; kind of gross). These are reasonably priced for nicer skates and transitioning from inline skates was almost seamless. I only needed a few laps around the rink to feel comfortable to pick up speed and crossover. In addition... customer service is great! I had a problem with incorrect tracking information. A rep contacted me in record time and resolved the issue!