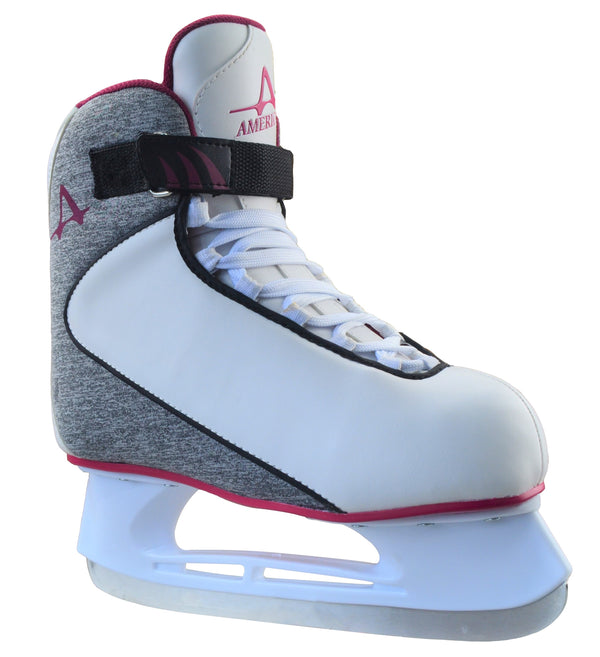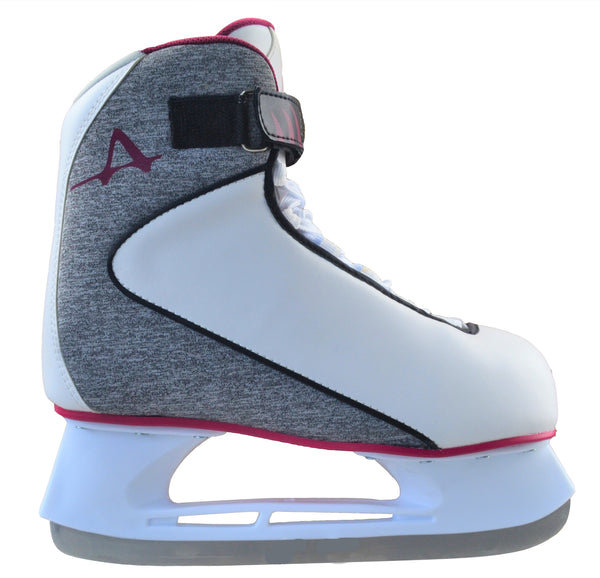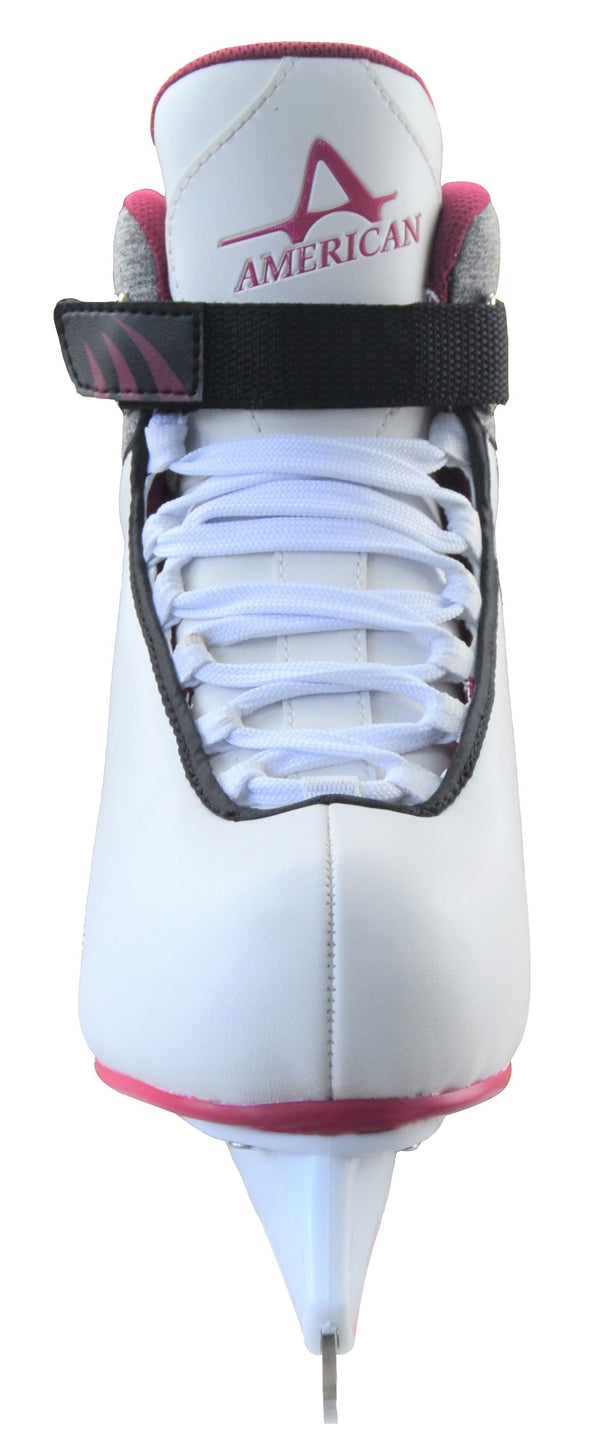 This fashionable soft boot women's hockey skate is designed for women who prefer hockey blades. The skate has cushy foam padding with fiber lining for long lasting warmth and comfort. The skate features a speed lacing system with strap, multi layered ankle support and a steel runner hockey blade.
Features:
Soft boot hockey skate for non-competitive ice hockey and recreation
Thick foam padding for warmth and comfort
Multi-layered boot for ankle support
Stainless steel hockey blade
Sizing true to shoe size
Customer Reviews
New skates
I'd had my first pair of hockey skates since the 80s. I hadn't used them for a long time. When I went skating a couple of months ago, I discovered the right skate had been damaged and dug into my foot. Miserable. Threw them away. Then I went online to find a replacement pair. These seemed to fit the bill (I don't play hockey, but I want hockey blades, not figure skating blades), a recreational skate for a reasonable price. They arrived in the mail quickly. I've skated twice now during open skating for 60-75 minutes each. Still breaking them in, but even straight out of the box, they're not bad. I'm very satisfied with my purchase.
05/11/2022
Dawn F.

United States
Women's American Softboot Hockey Skate
Our Granddaughter loves these skates! Wouldn't buy any other! Stylish, comfortable, durable and easy to get on and off!!!Two thumbs up!!!