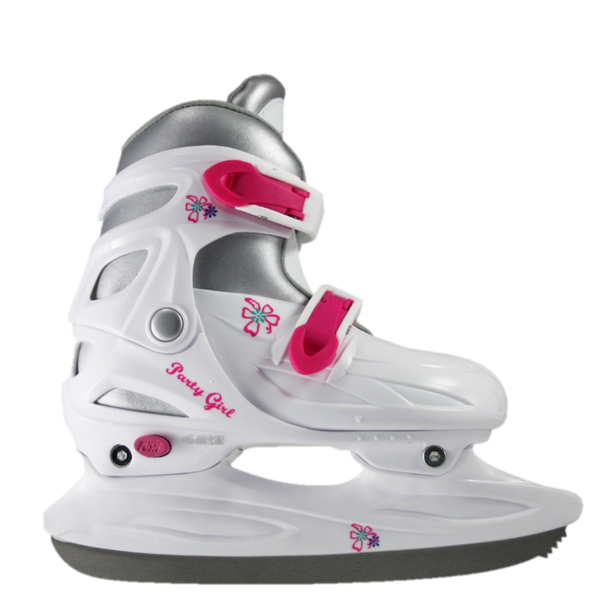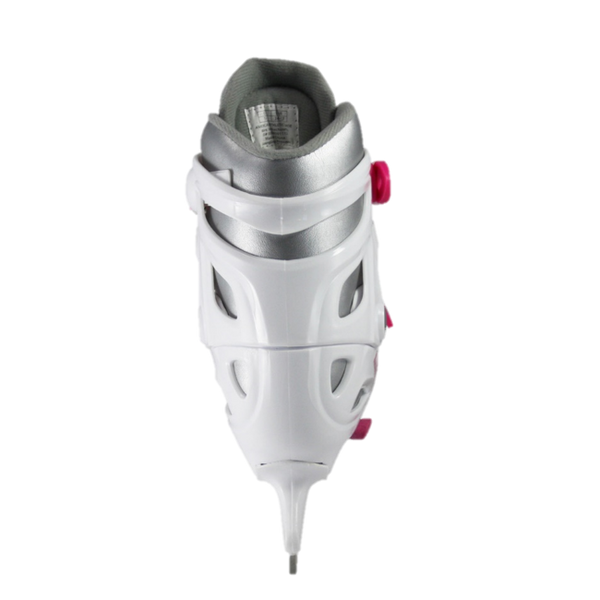 To adjust sizing push and hold down the button on heel of the skate, simultaneously pull the toe of the boot to the desired size. Match the arrow with the desired size on the side of the boot near the toe area.
​​​​​​Adjustable for 4 sizes (no tools necessary)
Thick foam padding on inside of the figure skate for guaranteed warmth and comfort
Easy to use Power-Lock buckles
Picked figure skate blades
Sizing is true to shoe size
Wipe figure skate blades after each use
Customer Reviews
01/03/2021
Joe C.
United States
Skate sizing / Newer design
I was just wondering why the first pair of party girl skates I purchase last year were sized at j6 -j9 and the new pair that arrived today are sized 6y - 9y? (Euro size is the same 26 - 29) Looks like a newer design on the boot and the blade is different ... Thanks Joe