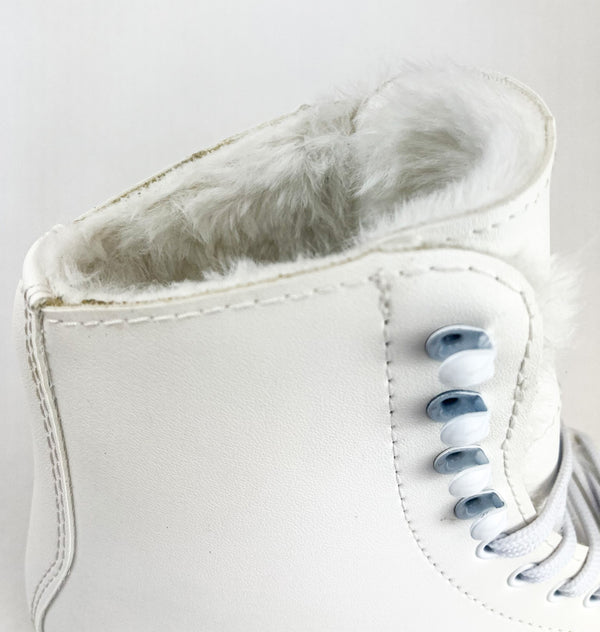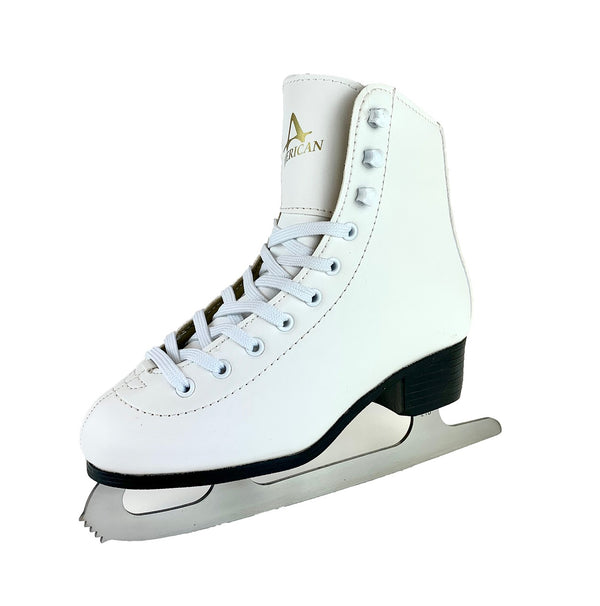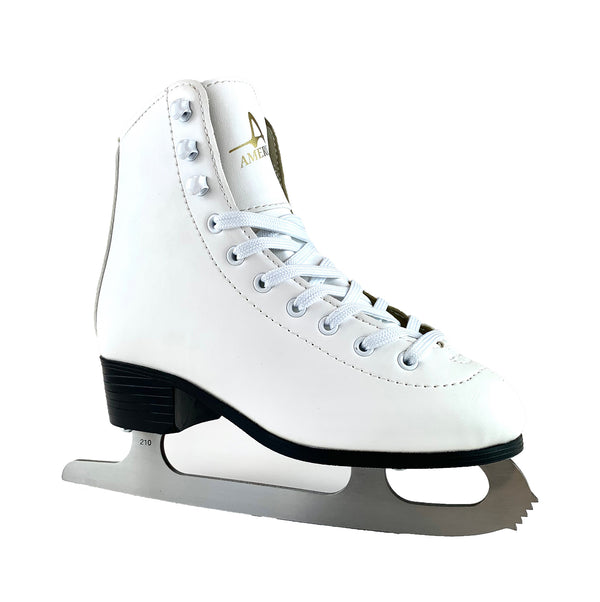 Cozy & Luxury Fur Ice Skates
Our Furry Lined Figure Skates are the perfect option for skaters looking for extra warmth and comfort while on the ice. We hand selected the premium man-made fur used for the inner liner. Our Comfy plush lining makes you feel like you're skating on clouds and your feet will stay warm for hours. These entry level skates are great to use indoors at an ice rink or outside on a frozen lake or pond. These skates are built specifically for beginner and entry level skaters. Here at American Athletic, our motto is "Skating for Everyone" so we do our best to make sure our products are offered at the highest quality while keeping your budget in mind.
Furry inside, perfect for outdoor or indoor skating

Premium boot with full quarter padding for comfort
Furry inner liner to keep your feet warm
Reinforced multi-layered ankle support
Hollow ground, nickel plated steel blade
See Sizing Chart for accurate sizing
Recreational Figure Skate

Comfort & Warmth Is Our Priority
The Furry Lined Figure Skate is constructed with reinforced ankle support providing stability while allowing the boot not to be too stiff for beginners. Our reinforced boot materials are ideal to maximize beginners' performance and maintain extreme comfort. The furry liner is backed by extra padding so the skates are comfortable with any sock or even barefoot. The durable PVC upper is easy to clean and maintain.
Vegan
The figure skate materials are 100% vegan friendly including the fur which is man-made. The boot uppers are easy to clean and are tested for ideal quality. These skates will look gorgeous season after season.
Timeless Skate Design
The classic all white figure skate boot with the black outsole is a timeless look. These simple colors will go perfectly with any skating outfit. The gold American Athletic logo is a perfect accent to the simplicity of the skate boot. This womens figure skate has four hooks on the ankle to easily lace the skates tight.
Beginner Friendly
This is an entry level and recreational figure skate ideal for beginner skaters. The construction of the ice skate is perfect for indoor and outdoor skating. You can skate outside on a frozen lake or pond as well as at indoor ice rinks. The stainless-steel figure skate blade is 3.5mm in width, ideal for beginner skaters to keep their balance.